Classic Mercedes spare parts
For the permanent care and maintenance of Mercedes classic cars the use of original Mercedes spare parts is inevitable. Since decades the Werner Karasch & Co GmbH provides a comprehensive inventory of quality spare parts for Mercedes-­Benz vehicles from 1926 to 1996.

Guidance
The Werner Karasch & Co GmbH offers com­pre­hensive and expert advice on all spare parts for almost all Mercedes-Benz classic cars.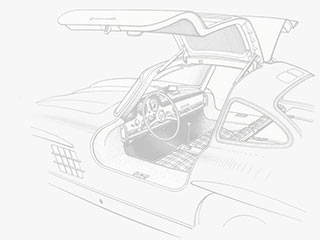 Service
As a pioneer in the procurement of  original  spare parts for Mercedes-Benz cars, the Werner Karasch & Co GmbH acts worldwide.   


Quality
With genuine Merce­des spare parts we offer you the best quality of spare parts, so that the value of  your  classic car is secured for decades to come.